Forseti is a heavyweight robot which entered production to compete in Series 10 of Robot Wars, although it was not selected to compete. It was built by a team who had previously competed on the show with R.O.C.S., which competed in the main competition of Series 2, 6 and 7, as well as the Pinball competition of Series 3.
Design
[
]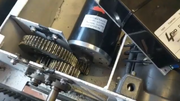 Little is known about the robot's design, other than that it moves away from the crusher weapon that Team R.O.C.S. is known for. Forseti used a custom two-stage gearbox, 4QD speed controllers[1], and sported bright yellow tyres.
Etymology
[
]
Forseti was the god of justice and reconciliation in Norse mythology.
Qualification
[
]
Forseti entered the build process in early 2017, with the earliest record of its progress being a drive system assembly test posted to Twitter on February 15th, 2017[2]. It applied for Series 10 of Robot Wars through a combination of CAD and physical build progress in its application, but ultimately Forseti was not selected to participate in the series.
Series Record
[
]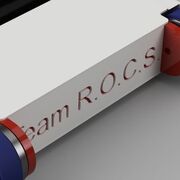 Trivia
[
]
Although Forseti did not qualify for Series 10, the team still attended the live filming as audience members on May 17th, 2017.
Had it qualified for Series 10, Forseti would be the second competitor whose name was inspired by Norse mythology, the other being Thor.
External Links
[
]
References
[
]