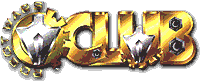 "In order to submit an entry to Robot Wars, you must first become a member of the Club. If your robot is selected, your club membership fee will be refunded. Members of the Robot Wars Club will receive a badge, membership card, club magazine, preview video, exclusive merchandise offers and advance details of filming Robot Wars."
— Official Robot Wars website on the Robot Wars Club[1]
The Robot Wars Club was a club that those who followed the series Robot Wars could sign up to. Membership of the club was a requirement to participate in the official Robot Wars events, until Series 8.
The club was quite successful: In March 1999 the club had over 7500 UK members.[2] By 2000 there were 40,000 members.[3]
The Club
[
]
Joining the club
[
]
Joining the Robot Wars club was a fairly straightforward process and could be done by either sending a cheque/postal order or by calling a phone number, a fact that was advertised at the end of every Robot Wars episode as well as on most home video releases. At first the cost of doing so was £10 but this increased slightly over time and was £12 by the time of the third series and had reached £12.95 as of the seventh series.
Club membership pack
[
]
Upon joining new members would receive a membership pack containing various items such as a video, club card, badge and magazine. The pack also contained a newsletter for the most recent news at the time and a small catalogue detailing official merchandise available at the time. The exact contents varied over time. For instance, the exclusive video initially was American Robot Wars Final 1996, an 8-minute preview of the full length American Robot Wars 1996 video that could be purchased by club members. By 2000 this had been replaced with Robot Wars: A History of the Third Wars, an 18-minute video featuring highlights of the third series. By 2003 this had apparently been replaced by yet another video, featuring exclusive "never-before-seen Robot Wars footage". Early versions of the pack included an application form for the then-upcoming Series 5 and a listing of the original Series 4 seeds.
Membership benefits
[
]
Joining the club gave members various benefits which changed over time. Generally though these were:
Exclusive forums and website content not available to the public
Discounts on official Robot Wars merchandise
Quarterly club newsletter
Free subscriptions of both editions of the Robot Wars Magazine were also available to members
Members could also easily obtain copies of the official Rules and Regulations, technical sheets and other important documents. Club members also received an exclusive "roboteer tool". The tool was an allen key of sorts that had many different bits for different applications.
Gallery
[
]
Trivia
[
]
References
[
]