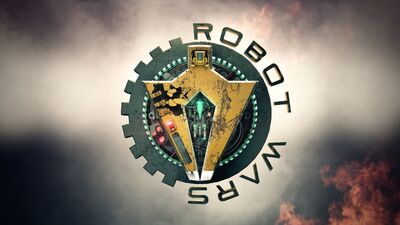 Welcome to the Robot Wars Wiki
the Robot Wars encyclopedia that anyone can edit. We are currently working on 1,815 articles.

These articles relate to the UK television game show Robot Wars, including the upcoming series, pages on robots, presenters, battles, episodes and teams, as well as the Dutch, American and German counterparts. It also contains information on pages deemed relevant in terminology and the Robotic Combat sport.

This wiki only covers Robot Wars and as such does not provide detailed information from BattleBots, Robotica, or other such competitions, briefly mentioning other TV shows only when a Robot Wars team competes. Robot Wars Live Events are summarised on relevant pages, though live-specific articles are not covered.

Robot Wars Wiki is also associated with King of Bots Wiki - please visit this site for information on the Chinese shows King of Bots and This is Fighting Robots.



Featured Article
To submit suggestions for future Featured Articles, Videos and Polls, see Robot Wars Wiki - Main Page/Featured Content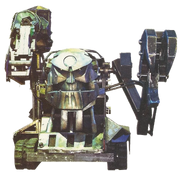 Mr. Psycho was a House Robot who made his debut in the Sixth Wars, and was present in all subsequent series' of the Classic era. Mr. Psycho was the biggest and heaviest of all the House Robots of the classic era at 750kg. He was based on Bill Sykes, a character from the Charles Dickens novel Oliver Twist. Mr. Psycho was introduced along with fellow House Robot Growler, which was surmised to be Mr. Psycho's pet dog.
His design was very similar to that of Sir Killalot, featuring caterpillar tracks and a powerful claw weapon. The design differed from Sir Killalot in that Mr. Psycho had a swinging hammer weapon instead of the lance that Sir Killalot wielded; the head of the hammer alone weighed 30kg and had a hydraulic accumulator and was powered by a 9 ton shoulder and elbow ram.
At 750kg, Mr. Psycho was the heaviest robot in the original series of Robot Wars, though this would be equalled when Sir Killalot was upgraded for the reboot. Despite this, he was not invulnerable to being toppled over, having been flipped by Firestorm 4 in Extreme Series 2 and toppling over while carrying Junkyard Queen in the German Series.
(more...)
Did you know...
All these facts are about the House Robots, like Mr. Psycho, as mentioned above.
...that the only House Robot to have its name written on it was Sergeant Bash?
Notice
MARCH MADNESS IS OPEN - Come to The Arena and vote for the BEST EPISODE of UK Robot Wars of all time.
Featured Video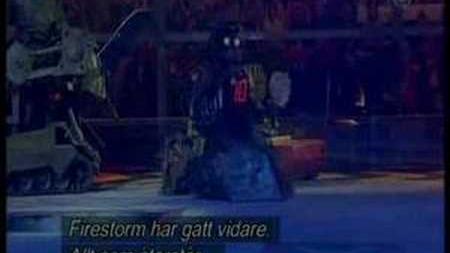 Poll
Which House Robot would you have wanted most in the reboot?
Helping out
To write a new article, just enter the title in the box below.
Not sure where to start?
Adding content
Talk and more...
Check out the community portal to see what the community is working on, to give feedback or just to say hi.
A host of forums can be found, starting with the index.
For a list of Robot Wars Wiki nomenclature, see Glossary.