Welcome to Robot Wars Wiki!
[
edit source
]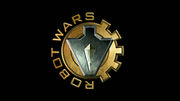 Welcome to our wiki, and thank you for your contribution to the User:Judoska page! There's a lot to do around here, so I hope you'll stay with us and make many more improvements.
Recent changes is a great first stop, because you can see what other people are editing right this minute, and where you can help.
Questions? You can ask at the Help desk or on the "discussion" page associated with each article, or post a message on my talk page!
Need help? The Community Portal has an outline of the site, and pages to help you learn how to edit.
Please familiarise yourself with Robot Wars Wiki Policies - These are found in the sidebar, or under Category:Policy. These are the law around here, so you would do well not to break them.
Bored? The Job List has the list of ongoing projects to help with, as well as pages badly in need of edits.
I'm really happy to have you here, and look forward to working with you!
Toon Ganondorf (talk) 08:05, August 30, 2016 (UTC)
Hi Judoska, it's VulcansHowl. Just letting you know that you can simply add background colours on table rows by inserting the following pieces of wikitext to the top of each appropriate row in the editor:
Green (non-heavyweights): bgcolor="#BFFF00"
Red (House Robots): bgcolor="#FF0000"
Most of the Wiki's tables already have these codes on one or more of the existing rows, so its just a case of finding, copying and pasting them to the table row you wish to add them to.
Keep up the good work! VulcansHowl (talk) 20:16, December 5, 2016 (UTC)

Ah OK, thank you. I'm still a little inexperienced here so that's a big help. Judoska (talk) 15:54, December 6, 2016 (UTC)
I've seen your edits approaching the 300 mark, and I assume you already know what happens when you reach that number. If you want 22 easy edits to get there faster, flick through Special:DoubleRedirects and fix the redirects in there :) TOAST 22:52, February 15, 2017 (UTC)
Ok, that's now done. Thank you! Judoska (talk) 18:23, February 18, 2017 (UTC)
Unfortunately, although your total edit count has passed 300, these need to be 300 edits in the mainspace and file uploads, which you can check here: Special:EditCount/Judoska. You're currently at 232. Series 9 should bring you a plethora of opportunities to reach 300! TOAST 15:51, February 23, 2017 (UTC)
Oh, apologies for that. Thanks for telling me. Judoska (talk) 15:54, February 23, 2017 (UTC)
Community content is available under
CC-BY-SA
unless otherwise noted.