Welcome to Robot Wars Wiki!
[
edit source
]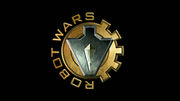 Welcome to our wiki, and thank you for your contribution to the Splinter page! There's a lot to do around here, so I hope you'll stay with us and make many more improvements.
Recent changes is a great first stop, because you can see what other people are editing right this minute, and where you can help.
Questions? You can ask at the Help desk or on the "discussion" page associated with each article, or post a message on my talk page!
Need help? The Community Portal has an outline of the site, and pages to help you learn how to edit.
Please familiarise yourself with Robot Wars Wiki Policies - These are the law around here, so you would do well not to break them.
Bored? The Job List has the list of ongoing projects to help with, as well as pages badly in need of edits.
I'm really happy to have you here, and look forward to working with you!
ToastUltimatum (talk) 07:21, December 17, 2017 (UTC)
Hey Harry, you're up on the RW Rankdown. Thanks. RA2; aka Resetti's Replicas. (My Talk) 22:34, February 25, 2018 (UTC)
Hi Harry, when you want to upload an image to the wiki, please make sure you save it beforehand and give it a proper name that relates to the contents of the photo, rather than "Screenshot-07-whatever". It makes everything easier for us to use the images in the future. Jimlaad43(talk) 08:48, June 2, 2018 (UTC)
It's your turn on the rankdown, someone will be able to steal your turn if you don't make your play some time today. TOAST 09:20, January 10, 2019 (UTC)
Community content is available under
CC-BY-SA
unless otherwise noted.