Welcome to Robot Wars Wiki!
[
edit source
]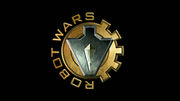 Welcome to our wiki, and thank you for your contribution to the Minibot Arena page! There's a lot to do around here, so I hope you'll stay with us and make many more improvements.
Recent changes is a great first stop, because you can see what other people are editing right this minute, and where you can help.
Questions? You can ask at the Help desk or on the "discussion" page associated with each article, or post a message on my talk page!
Need help? The Community Portal has an outline of the site, and pages to help you learn how to edit.
Please familiarise yourself with Robot Wars Wiki Policies - These are found in the sidebar, or under Category:Policy. These are the law around here, so you would do well not to break them.
Bored? The Job List has the list of ongoing projects to help with, as well as pages badly in need of edits.
I'm really happy to have you here, and look forward to working with you!
-- Christophee (Talk) 13:39, September 28, 2012
Team Saint, the team that built Gabriel, didn't enter Robot Wars. This page is for teams and robots that entered Robot Wars. If a new robot comes from a team like Team Roaming Robots, that robot is added to the list. If Team Toon builds a new robot, that robot isn't added to the list as the team wasn't in Robot Wars in its televised run. Sam (BAZINGA) 18:59, April 2, 2014 (UTC)
Lets continue .It does not change the fact it did not break open .Golem or Twin Paradox would have not been broken open —Preceding unsigned comment added by Golem and Twin Paradox will (talk • contribs) 00:41, January 4, 2016 (UTC)
Please, if this needs to extend out of Facebook and onto Robot Wars Wiki, follow wiki policy and sign your comments by typing a ~ four times. ToastUltimatum 09:51, November 10, 2015 (UTC)

Toast, that user is used to the BattleBots wiki comment style and hasn't commented on a talk page over there before being blocked (he'll being blocked forever if he continues the argument once the ban lifts) Sam (BAZINGA) 18:17, November 10, 2015 (UTC).
That's the same user that was arguing over on the Battlebots Wiki page but I have no interest in arguing with him here or ever since he just doesn't get it.
Hi MasterMarik sorry for any trouble I caused you on the Battlebots wiki 73.203.14.95 00:41, January 4, 2016 (UTC)
House robots resting place
[
edit source
]
Where did you find this fascinating image? Diotoir the son of nemesis (talk) 11:12, January 11, 2016 (UTC)
The Official Robot Wars Group on Facebook. Of course, it's only their last known resting place so they could be totally dismantled by now. --MasterMarik (talk) 12:11, January 11, 2016 (UTC)

There was also something similar on Team Storm's Twitter account. ToastUltimatum 12:15, January 11, 2016 (UTC)
Community content is available under
CC-BY-SA
unless otherwise noted.