Welcome to Robot Wars Wiki!
Edit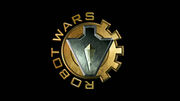 Welcome to our wiki, and thank you for your contribution to the Robot Wars: The Third Wars/Heat A page! There's a lot to do around here, so I hope you'll stay with us and make many more improvements.
Recent changes is a great first stop, because you can see what other people are editing right this minute, and where you can help.
Questions? You can ask at the Help desk or on the "discussion" page associated with each article, or post a message on my talk page!
Need help? The Community Portal has an outline of the site, and pages to help you learn how to edit.
Please familiarise yourself with Robot Wars Wiki Policies - These are found in the sidebar, or under Category:Policy. These are the law around here, so you would do well not to break them.
Bored? The Job List has the list of ongoing projects to help with, as well as pages badly in need of edits.
I'm really happy to have you here, and look forward to working with you!
I hate to be rude...
Edit
...but your so-called "trivia" is hardly noteworthy at all. Many of the statements you've made could be made to many different robots. If you really want to add something to the trivia, make sure it is unique to that robot and also significant. OK? CrashBash (talk) 18:14, May 20, 2012 (UTC)
Your recent edits
Edit
My apologies for having to undo your most recent edits, but there were a few problems, the first of which being, you were editing on a section of the forums called the Arena. Only users who have met a specific edit criteria are allowed to edit there (I believe the number is 300), which, unfortunately you have not met. Secondly, you were editing a tournament which had long finished, and so your edits would not have changed any outcomes; and finally, I noticed you were changing the outcomes of other people's votes, which is not how things work. If you check out the most recent arena tournament, you will be able to see that every user has their own vote, separate from everyone else's, and it is against the rules to edit another person's vote, even if it is just fixing grammar or spelling. I know it can be disheartening to have your edits all removed, but I hope you understand and are able to learn from this. RelicRaider (talk) 19:23, June 20, 2015 (UTC)
And another thing, it is against the rules to remove talk page content, so don't remove what I said because you're sour about being told off. There's a way to go about these things, and that isn't it. RelicRaider (talk) 09:34, June 21, 2015 (UTC)
Community content is available under
CC-BY-SA
unless otherwise noted.