Welcome to Robot Wars Wiki!
Edit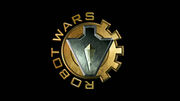 Welcome to our wiki, and thank you for your contribution to the Flippa page! There's a lot to do around here, so I hope you'll stay with us and make many more improvements.
Recent changes is a great first stop, because you can see what other people are editing right this minute, and where you can help.
Questions? You can ask at the Help desk or on the "discussion" page associated with each article, or post a message on my talk page!
Need help? The Community Portal has an outline of the site, and pages to help you learn how to edit.
Please familiarise yourself with Robot Wars Wiki Policies - These are found in the sidebar, or under Category:Policy. These are the law around here, so you would do well not to break them.
Bored? The Job List has the list of ongoing projects to help with, as well as pages badly in need of edits.
I'm really happy to have you here, and look forward to working with you!
ToastUltimatum (talk) 12:19, August 2, 2014 (UTC)
I noticed that you expressed interest and after some time, we can make some progress with the 1996 Competitors...firstly we need to create drafts for every single one, so that they can then be checked off at the end of it. There are quite a lot of drafts to go through so I have compiled a list for where you ca help join me and create these: https://robotwars.fandom.com/wiki/User:Diotoir_the_son_of_nemesis/_1996_Competitor_list There will be lots of outside information but if you're interested in helping out then go ahead. Diotoir the son of nemesis (talk) 08:28, April 21, 2020 (UTC)
Alright I'll make a start on some, I'll try and do my best with them RobotManiac (talk) 11:41, April 21, 2020 (UTC)
The First of Many, Perhaps
Edit
Hey there! It's been a delight to see you join the wiki so recently and pick up the slack as though you've been here the entire time. You've brought heaps of new information to the wiki in the past couple of weeks, which has not only helped to clear up previous errors, but outreach new information from roboteers we've never contacted before. And for that, I'd like to give you a Sportsmanship Award!
Award for Sportsmanship
The Sportsmanship is awarded to you by ToastUltimatum for resolving long-standing myths and outreaching to roboteers.
Perhaps there'll be more to come! I also look forward to the moment you hit 300 edits and gain access to the Arena forums, which surely won't be long now. TOAST 19:01, June 9, 2020 (UTC)
Image Uploads
Edit
Hey there, thanks for reuploading images in better quality. Something to note is that if the image already existed on the wiki before (e.g, Robochicken in Extreme 2), you can go onto the file page and directly overwrite the old one, rather than uploading it fresh and replacing one by one. Saves a lot of time and means nothing needs deleting. TOAST 22:57, July 5, 2020 (UTC)
Hey, I'm really sorry, I didn't realise that that image of Robochicken had already been uploaded, that's a mistake on my behalf. Yeah, I'll make sure if I reupload any images, I'll overwrite the others. RobotManiac (talk) 13:11, July 6, 2020 (UTC)
Team Members
Edit
Hi there. I've seen your recent edits to team members sections, removing those who weren't part of the televised teams. I'm of the opinion that they should stay. All will gave helped to create the robots, and if Robot Wars thinks to credit them, then we should yoo. Obviously omitting those who were never on a stat card. It could always be another Gyrobot situation too, where the second team member was present but 100% off camera. That said, your edits to the likes of Red Dragon in the Team sections have still been very important in pointing out who wasn't on screen, so keep that up! TOAST 08:44, July 8, 2020 (UTC)
Arena Forums
Edit
Hey there,
Thanks for putting in so many edits to the wiki in such a short space of time! It's really good to see this still happens in 2020. On the wiki, we run the Arena forums which is where we host tournaments like Ragnabot and Audited Wars (most recently Random Format Series 4). You may or may not have seen them, but now that you've quickly passed 300 edits, you're now eligible to join in with our upcoming tournament, International Series 6. Hope to see you there! TOAST 20:40, July 8, 2020 (UTC)
Good stuff, thanks very much! Would you mind explaining to me how it works? Had a quick look through and I'm a bit confused. RobotManiac (talk) 21:30, July 8, 2020 (UTC)
I imagine the discussions for International Series 6 would probably be a bit confusing for a newcomer. Let us handle this bit, and then you can join in when the competition starts in a couple of days. It's all just fantasy fights, stating your case for who you think would win. A good example of a recent one we did is found here (OK it's not that recent but Ragnabot 3 one of our 2020 tournaments was gigantic and spanned many months). TOAST 21:33, July 8, 2020 (UTC)
What day is the tournament starting? RobotManiac (talk) 22:11, July 13, 2020 (UTC)
Last week! Forum:International Series 6 Heat C, Forum:International Series 6 Heat D. TOAST 22:18, July 15, 2020 (UTC)
Community content is available under
CC-BY-SA
unless otherwise noted.