Welcome to Robot Wars Wiki!
Edit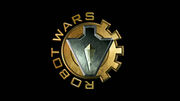 Welcome to our wiki, and thank you for your contribution to the User blog:TKK3nta/Robot Combat Wars Series 1 page! There's a lot to do around here, so I hope you'll stay with us and make many more improvements.
Recent changes is a great first stop, because you can see what other people are editing right this minute, and where you can help.
Questions? You can ask at the Help desk or on the "discussion" page associated with each article, or post a message on my talk page!
Need help? The Community Portal has an outline of the site, and pages to help you learn how to edit.
Please familiarise yourself with Robot Wars Wiki Policies - These are found in the sidebar, or under Category:Policy. These are the law around here, so you would do well not to break them.
Bored? The Job List has the list of ongoing projects to help with, as well as pages badly in need of edits.
I'm really happy to have you here, and look forward to working with you!
Toon Ganondorf (talk) 11:47, September 2, 2016 (UTC)
Wikia Series 9
Edit
Hi TKK3nta. We're glad to have you as a new user on the Wiki.
I've had to delete your page about Wikia Series 9. To explain why, please read Robot Wars Wiki:Arena Forums. The gist of it is that only users who've contributed to the work and body of the Wiki are allowed to participate in forums. You need 300 mainspace (articles, not user or forum pages) edits (which can be checked at Special:Editcount by typing in your username) before you are allowed to vote in tournaments or propose your own.
If you'd like to get up to this target quickly, I suggest you look at Special:Recentchanges and you'll see that many of our users are in the process of rolling out a "Design"/"Versions" format into articles - see King Buxton or Wild Thing for examples of Versions, and Roadblock for examples of Design. Many pages don't have them yet. Most of the information is already on the pages, so it's just a matter of checking for ones that aren't. Feel free to ask other users how they're going about it if you're having trouble.
Once you get 300 edits, you can start participating in Forums. Cheers. Toon Ganondorf (t c) 02:43, September 5, 2016 (UTC)

Sorry for the late response, but yea fair enough. When I find something that needs editting I'll try my best to help out. TKK3nta (talk) 06:32, September 19, 2016 (UTC)
Versions of Dreadnaut / Designs and Versions Of sections
Edit
Hi TKK3nta, I am VulcansHowl, one of the Wiki's recent members. Great work in making a start on the 'Versions of Dreadnaut' section, I've put in the descriptions for that section for you. Just a word of advice, though. Don't be afraid to put in quotes and information about the robot's design/versions into the Design/Versions of sections, it will make the introductory paragraph less cluttered and easier to read. If in doubt, check out Toon Ganondorf's edits to Crustacean and X-Terminator's pages, as well as the numerous Design/Versions of sections I have introduced and Toon Ganondorf's feedback on those, which can be found on my talk page.
Keep up the good work. VulcansHowl (talk) 13:45, September 22, 2016 (UTC)

Okay thank you for doing so, I'm still very new here. I'm not used to doing edits, so hopefully I'll get the hang of things soon.
TKK3nta (talk) 13:56, September 22, 2016 (UTC)
Silver Bullet
Edit
Whilst your discovery on Silver Bullet is certainly interesting, I'm afraid that we can't make an article about it just yet. For a robot to have an article, we'd need to know if it tried to qualify, or at the very least it was supposed to qualify, for a series of Robot Wars. If it had, we'd need to know more information about it. You said yourself that you had no information on the robot...if you can find some information, including whether it attempted to qualify for any series, then I'm sure we can do something with it.
Also, this is a more minor nitpick, but "A picture of a Robot Silver Bullet external information about the robot is currently unavailable at the moment" isn't actually formatted correctly. If you need advice, just ask. CrashBash (talk) 14:30, September 22, 2016 (UTC)

Okay, sorry for doing so. I guess I was a bit ahead of myself, hopefully I can find some actual information on Silver Bullet. Again, I apologize. I want to try and contribute as much as I can to this site, while trying to reach the 300 edit quota. TKK3nta (talk) 14:52, September 22, 2016 (UTC)
ou can look at my blog for assistance about F2Q robots. http://robotwars.wikia.com/wiki/User_blog:Diotoir_the_son_of_nemesis/Robots_that_need_information_about_them Diotoir the son of nemesis (talk) 15:26, September 22, 2016 (UTC)
A job for you to increase your edits
Edit
Hi TKK. I know you're trying to get to 300, so when I saw a job that is easy but promises about 50 edits, I thought of you.
Please go to this category: Category:Robots with mythological names. On every robot in that page, edit and remove that category, then replace it with Category:Robots with religious or mythological names. Have a look at my edits for Thor and you'll see how to do it. Toon Ganondorf (t c) 22:51, September 22, 2016 (UTC)

Okay, thank you for giving me this job. It's all done. TKK3nta (talk) 02:25, September 23, 2016 (UTC)
Excellent work. You know, we have a category currently called "Robots with equal amount of Losses and Wins", which should ideally be replaced with one called "Robots with an equal amount of Losses and Wins", or "Robots with an equal amount of Wins and Losses" (probably the latter IMO). You could tackle that if you wanted, but it's a much bigger undertaking with 137 robots in the category right now. Whether you see that as a good or bad thing, I'm not sure. No pressure, but the option is there. ToastUltimatum 02:40, September 23, 2016 (UTC)
Okay sure, I'll see what I can do in that regard. I'll do as many robots as I can.TKK3nta (talk) 03:09, September 23, 2016 (UTC)
If you want more to do, you can go through the 2016 robots, teams and other pages and change all present and future tenses to past tenses. For example, "Sweeney Todd enters with a major disadvantage" should change to "Sweeney Todd entered with a major disadvantage." You're about 100 edits short of being eligible for the Arena Forums. Toon Ganondorf (t c) 23:20, September 25, 2016 (UTC)
Sure, I can do that.TKK3nta (talk) 01:19, September 26, 2016 (UTC)
Arena forums
Edit
I think that's a new record for the fastest time someone's gained eligibility for the Arena forums. Less than a week! You're welcome to head to Forum:Ragnabot 2 Qualifiers and start voting! ToastUltimatum 03:31, September 26, 2016 (UTC)
Ah Sweet, thank you. I'll make sure to follow the rules of voting matches. Cheers! TKK3nta (talk) 03:37, September 26, 2016 (UTC)
Oh no it's fine, I'd expected for something like that to happen. So it's all good mate TKK3nta (talk) 06:22, September 26, 2016 (UTC)
Audited Series 8
Edit
It's considered rude to tough another user's stuff without asking or explanation, so I'm just letting you know I moved your article to the correct spelling and deleted the redirect. I hope you don't mind. Toon Ganondorf (t c) 13:40, September 28, 2016 (UTC)
Oh, I am super sorry about that. I didn't realise, and it's was right for you to delete it. Who would I go to, to ask to do an Audit? TKK3nta (talk) 15:11, September 28, 2016 (UTC)
no no, the audit is fine I just corrected the spelling of your subpage. You should still find it there on your blog.

Toon Ganondorf

(t

c)

21:36, September 28, 2016 (UTC)
Oh Okay, Well thank you. TKK3nta (talk) 01:23, September 29, 2016 (UTC)
Community content is available under
CC-BY-SA
unless otherwise noted.