Welcome to Robot Wars Wiki!
Edit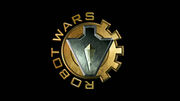 Welcome to our wiki, and thank you for your contribution to the Robot Wars: The Fourth Wars/Heat G page! There's a lot to do around here, so I hope you'll stay with us and make many more improvements.
Recent changes is a great first stop, because you can see what other people are editing right this minute, and where you can help.
Questions? You can ask at the Help desk or on the "discussion" page associated with each article, or post a message on my talk page!
Need help? The Community Portal has an outline of the site, and pages to help you learn how to edit.
Please familiarise yourself with Robot Wars Wiki Policies - These are found in the sidebar, or under Category:Policy. These are the law around here, so you would do well not to break them.
Bored? The Job List has the list of ongoing projects to help with, as well as pages badly in need of edits.
I'm really happy to have you here, and look forward to working with you!
-- Toon Ganondorf (Talk) 10:12, 9 January 2011
I see you've already been banned by RA2 for 4 hours, for calling someone an "idiot" for using an inaccurate gauntlet summary. Refrain from using such language, or there could be bigger consequences. ManUCrazy (talk) 21:19, July 18, 2012 (UTC)
1995 UK Open
Edit
https://robotwars.fandom.com/wiki/User:Diotoir_the_son_of_nemesis/_1995_UK_Open_Competition
Seeing as you've done a lot of work for the 1996 Championship, if you want you could help with this Sandbox article about the 1995 UK Open. Obviously there's not a lot of information out there but for reference sake here's the article (above) and I'll link the appearances during Series 1: https://www.youtube.com/watch?v=CcQbGPNKho0, https://www.youtube.com/watch?v=z-aE3NsodEc, https://www.youtube.com/watch?v=unck0GPF_U4. Diotoir the son of nemesis (talk) 10:24, August 23, 2019 (UTC)
On an unrelated note, is there any place in the 1996 championship article for Vlad the Impaler vs. Prometheus? It was shown briefly during the interview with Vlad's roboteers. WikiSurf (talk) 10:42, August 23, 2019 (UTC)
I'll have to have a look because there's a highlight of a lightweight battle that's never seen, but there's almost nothing happening so I excluded it. It can certainly get a mention in trivia but if there is enough for a short write up (i.e. a KO blow with a small amount of action here and there) then maybe but if not then a trivia point saying "There are highlights to battles not featured in the VHS such as so and so" Diotoir the son of nemesis (talk) 11:53, August 23, 2019 (UTC)
Community content is available under
CC-BY-SA
unless otherwise noted.